THE WAY TO THE CROSS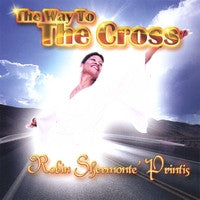 The popularity of her release, (CD) entitled "The Way To The Cross" is causing change, through understanding, impact, because it is so profound, and growth, which moves us (as she states it) from Grace (Gods unmerited favor) to Glory (the fullness thereof)… the releasing of every blessing God has on high for you!  

When you experience her one of kind blend of ministry and poetry, you will walk away totally uplifted and blessed!   

It is riveting, a heartfelt life changing word…it is a time of empowerment!  She is one of a kind!  
Her passion and enthusiasm motivates and inspires.